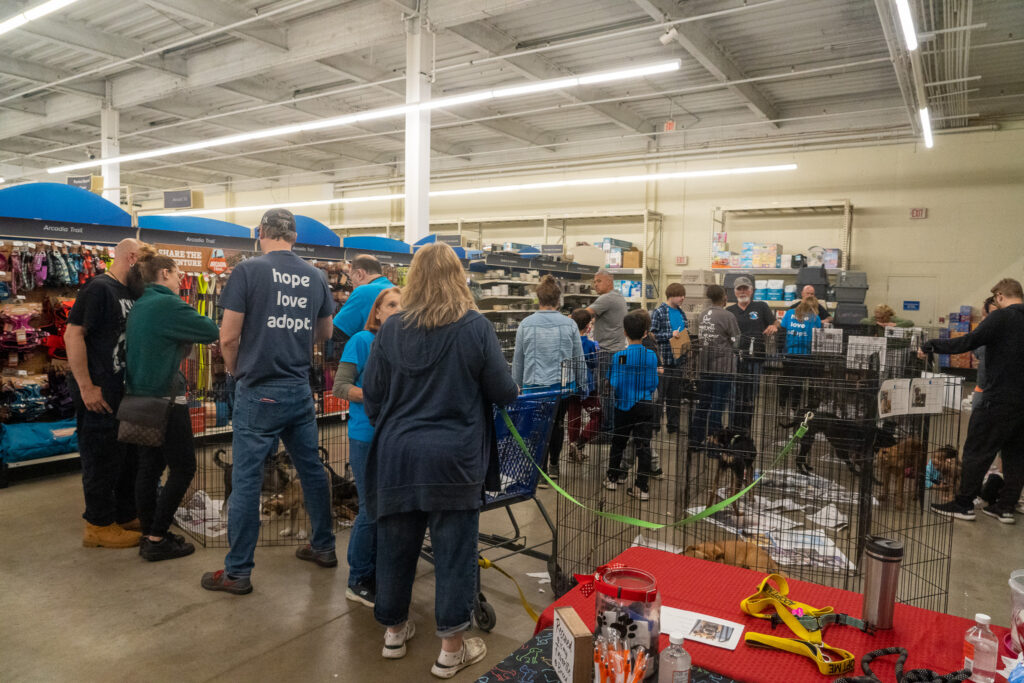 Volunteers are the backbone of our organization. We couldn't complete our mission without people like you. Consider joining the Happy Life family today! 
Fostering
We are always looking for new fosters. By fostering you help get an animal out of a shelter environment and get ready to be adopted! Read more about fostering here!
General Animal Care
We are always looking for help at our office in Pawling dealing with animals. While we like to keep as many animals in foster as possible it doesn't always happen that way. We always need help cleaning, feeding, walking, and just generally dealing with the animals. There are daily opportunities to help out here.
Adoption Events
Adoption events are a great way to come and make a difference. We have one almost every weekend! We always need help setting up/breaking down, handling of the animals, and talking to potential adopters. Adoption coordinators are also always needed.
Fundraising
Looking to help out in another fun way? We are always looking to throw together fundraisers. Whether you can help out with planning and setting up or looking to help the day of them we are always looking for like-minded people to help out with this critical resource.
Adoption Coordinators
Adoption coordinators familiarize themselves with the available animals. They help a family find an animal that will help match their lifestyle. Talk them through the adoption process and what to expect over the coming weeks as the animal adjusts. Adoption coordinators also help go over essential adoption paperwork
Marketing & Design
Got an eye for design? We are always looking for help with creating marketing materials. From social media campaigns to flyers for events and fundraisers. We could always use help creating different ways to help get the animals adopted.